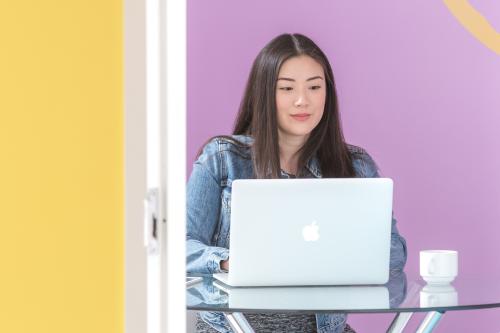 Choose a career with us
BroadPR is a vibrant organization with exciting opportunities. Our company is staffed by a talented and motivated group of individuals whose personalities and expertise are second to none. Shoot us the reason why you want to be a Broad at careers@broadpr.com

(Don't let the name fool you – we've got a staff of broads that includes both men and women!!)

Current Openings
Job opportunities currently exist in
the following areas for self-starters who are deadline driven and
LOVE WHAT THEY DO!
Account Management
These types of positions focus on day-to-day account activity, overseeing public relations programs and are responsible for the overall success of each account represented. A successful BROAD can successfully pitch to the trade/business media and analysts, with strong relationships that will bring visibility to our clients on a regular basis.
Duties will include, but are not limited to: preparation and distribution of press releases, writing/placing contributed articles and maintaining speaking and editorial calendar opportunities. A college degree and approximately 8 – 10 years of public relations experience, with 3-4 years in high-tech or life sciences PR is preferred.
Technical Writing
These types of positions focus on planning, organizing, and writing technical documentation for clients in a variety of areas including, but is not limited to: white papers, contributed articles, data sheets, press releases, bios, web copy and application notes.
Additional responsibilities include: working proactively with the client to ensure materials meet quality standards and adhere to company styles. A successful BROAD is someone that is able to edit documents based on established style guides and writing conventions, and who can check for compliance, as well as very detailed oriented, organized and extremely deadline driven. A college degree and approximately 5 – 7 years of writing and communications experience, with 3-4 years in high tech preferred.
BroadPR is an Equal Opportunity Employer.
A Full Service Communications Organization. Think Broad.