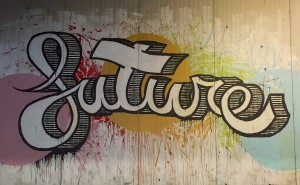 You can breathe easily now. The tumultuous 2015 has now come to an end. What a ride it has been.
But do not rest easy just yet. The tremendous pace in which innovation and advancements were introduced, and subsequently consumed, have made for some big changes in the marketplace – we believe 2016 will be the year these changes will change PR forever!
Here are three PR trends that we think will define 2016:
Virtual Reality PR Becomes Reality
Disney, Facebook, Google and Samsung are already invested in virtual reality. It has already changed the travel industry, and soon other industries will follow suit. As the technology hits mainstream, it will continue to shape perceptions.
That means PR will need to add new tactics and strategies that are VR-based. Our advertising brethren are already taking note and looking to introduce new VR-based ads. Soon, PR professionals will be asked how to use VR to drive messaging and buy-ins.
What makes VR so different is its ability to immerse the audience in an imagined world. Unlike photos, graphics, videos and audio, it gets the audience to live, breathe and experience the message in a separate environment. Essentially, it offers a powerful tool for both marketers and PR professionals to shape thought and behavior that goes beyond written word, a video or a podcast. Having the skills to do VR PR will soon be much sought-after.
Get Ready For Real-time Messaging
It's called RTC or real-time communication, and is the direct result of products like Meerkat and Periscope going mainstream. Essentially, it offers a real-time feed of a specific event. This means there is very little time for PR to come up with a well-worded reply. Instead, PR will need to educate their clients on how to reply and respond in real-time.
RTC is also unedited. The live feed is immediately consumed. This means PR will need to mitigate risks in terms of messaging way in advance. In turn, this will elevate the status of PR in a company. No longer just the mouthpiece of a company, it will become a more tactical and strategic part of a company.
Targeted, Quality Content Will Rule
Notice the crowded field out there in terms of messaging. Communicating your client's achievements or announcements is no longer as easy as it once was. With so many channels available, every company is now cramming the pipelines with thought leadership pieces, announcements, press releases and blogs.
All of this leads us to believe 2016 will be the year when targeted messaging becomes vital. Identifying your audience and driving online media impressions are no longer going to be enough. PR professionals need to shape their content to be specific to the audience or media to gain the traction that is necessary. We see PR professionals writing and curating content to not just one but several audience types for maximum impact. Quality content more than quantity of content, will become increasingly important as a strategic advantage for companies.
These are just three of many exciting trends, and we believe they represent some of the key ones that will make 2016 an exciting year for PR. What are some other PR trends that you are seeing and what are you doing to put them into practice?
Meanwhile, from the BroadPR team, have a great start to 2016!
####