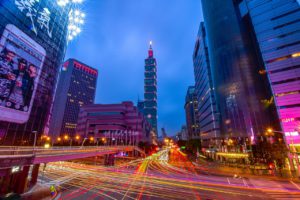 PR Pros are becoming increasingly involved in influencer marketing. With social media and blogs becoming vital for branding and messaging, getting mentioned or being associated with the right blog/social media stars is essential.
This used to be part of branding. Getting an important individual to promote, star in your ad, or become associated with your brand via charity organization was important. But these days, social media stars (which we call influencers) are becoming equally important. As they become bankable, a whole new industry is being born to manage and promote them. [bctt tweet="PR Pros are becoming increasingly involved in #influencer #marketing" username="@BroadPR"]
As a PR Pro, there is a high chance that you will be asked to work with an influencer. And increasingly, many are turning to influencer marketing agencies to help them find the right individual. Contracts are getting more normalized and less ad hoc, while the list of influencers continues to grow fast.
Here are six simple steps to guide you in engaging such an agency:
Influencer's purpose
You need to understand what your PR objective is. Is it for growth hacking, creating a community, improving leads or targeting the right potential readers with key messaging? Like any brand agency of before, a strong brief with clear objectives is crucial. And in influencer marketing where you have less contractual control, a weak brief may even backfire.
Be clinical in your contract
You do not own the rights to all materials/opinions of the influencer. Instead, you are contracting an influencer to promote your product and services. Be clear; it is a sales channel. When developing a contract, be clear about your rights and expectations.  If you are unsure, check out the agency's records for contractual obligations.
Search well
The problem with influencer marketing is that it is new. This means that the many agencies that have risen to manage them are equally new, and is an industry that may be ripe for consolidation in the years to come. But for now, you need to spend time doing the research. Most importantly, find out whether the influencers that they use are well known or reputable in your industry. Domain expertise is hard to find these days if you veer away from entertainment and retail industries, so understand whether the agency has the right talents on board.
PR Pros are becoming increasingly involved in influencer marketing.
Communication alignment
In the past, one of the biggest problems with influencer agencies was communication. What you want may not be what they interpret. While it is true that it takes time for an agency to understand your needs, you also need to find out whether they communicate well with your team. It is important, as many of the deliverables and objectives can be very subjective; you will want to sort this out right at the beginning.
Gauge commitment
Like any PR agency, an influencer agency will have multiple clients. You need to understand whether they can deliver under pressure. A lot of influencer marketing campaigns are done during product launches or when a trend becomes pervasive. You need a committed agency to work with your PR and marketing teams to support their objectives through influencer marketing—not disappear because they do not have the bandwidth.
Not all agencies are created equal
This is true for any agency. Everyone has their strengths and weaknesses. Find them out to see whether you can work with them. If an agency says they have no weakness or areas to improve, you know you are being had.
Admittedly, influencer marketing is new territory for many PR Pros. The above six steps offer a primer into a new area of PR that is increasingly becoming more vital for branding, messaging and marketing.
####