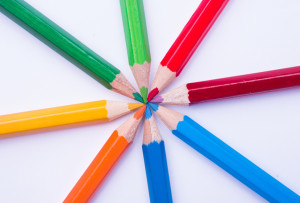 In my last post, I argued why PR and content marketing are no longer strange bedfellows. Now we see how trends in content marketing itself are shaping PR, and making us, PR professionals, re-examine our practices.
It was not so long ago when things were different. According to the Public Relations Society of America (PRSA), it crowdsourced the definition of PR as "…a strategic communication process that builds mutually beneficial relationships between organizations and their publics."
That was 2012. This is now. It was before Instagram became a solid marketing platform, SnapChat finally made sense to advertisers, mobile phones became serious working platforms, phablets became an actual term that toddlers could pronounce and Second Life had…well, a second life. Advertisers thought they had a straight road to the mobile screens and laptops of consumers. Nobody thought ad-block software would have proven to be such a hurdle.
The definition of PR has not changed, but how we carry out PR has. Before the days of Facebook and Twitter, PR's job was to narrow down the people that would be most influential or held the most sway. Building relationships with key thought leaders and media personalities using a filter-down strategy made sense.
Today, influencers are sprouting up everywhere (and being celebrated in LinkedIn), media personalities are becoming akin to cult personalities in some circles, and a single bad remark can be used to move a global opinion in a flash.
PR has become more about facilitating a conversation and engagement. To keep this process going, the benefits must go both ways. Here is where content plays a crucial role. It can help to shape the conversation, or at the very least, it can lay the groundwork in order to have a fruitful one.
This has, in turn, shaped PR, and helped to create niche specialties that are entering our marketing vocabulary. Below are three of the most common:
Storytelling
A newspaper article or press release is written in a certain way to maximize the exchange of information in the most efficient manner. All of the "approved" details are there, including the contact person and spokesperson's quote.
A story is more of an overarching theme, with a beginning and chapters throughout. In PR, we call that brand journalism or corporate storytelling. Forward-looking companies actually employ this to get the audience engaged. You are essentially building a fan base around your own brand. The likes of Apple, Coke and Nike have taken the lead on this, but others are now waking up to its benefits.
Visual marketing
It used to be catchy headlines or a perfect opener, but today's audience wants more. Enter videos, audio and infographics. Many used to see media such as Facebook, YouTube and Vine as additional PR information channels. This is no longer the case. Clever content marketers with good PR know-how are able to capture the audience, and entice them to find out more about an announcement, a product or an untold fact. Additionally, the content for each social media campaign needs to be both unique and relevant. Even though the audience may be the same, the intent of using that platform might be different.
Niche marketing
You have probably noticed that today's magazines are no longer defined by feature stories, columns and opinions. Instead, they are subdivided into niches — mobile tech, business tech, developer, etc. It used to be only newspapers who targeted the general public, but today's trade magazines are also looking to target several niches. So PR needs to identify the right niche influencers and media personalities, as it is no longer enough to know the general editor. And the best way to do this is with the right content and through ongoing relationships.
Fundamentally, PR has not changed. It is still about strategic communication. But how that communication takes place has changed. People no longer want to be communicated to, they want to be engaged with. Enter – content marketing.
####