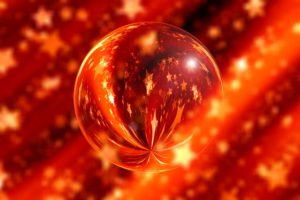 Time for crystal ball gazing.
2016 was a phenomenal year for social media in becoming an essential business tool. Although Facebook did make a couple of slips on highlighting how effective its platforms are, the fact is that social media is shaping the way we work, play and communicate.
This is the main reason why many PR agencies are setting up their teams with social media tools and management platforms.
Here are four ways social media will shape PR in 2017:
To be alive, be live
Instagram Stories, FB Live, YouTube Live and Periscope Pro are not just better real-time video tools for consumers to show off live video; they empower PR Pros to target and segment their target audience better while offering more features than TV platforms currently can. And it's just the beginning.
It is going to be big for advertisers who often spend big dollars on TV campaigns. As TV subscription numbers taper, companies will be looking to use these tools to brand, message and engage. It has already begun. Look out for the growth rate of these platforms, which is a more accurate measure than actual advertising spend since TV ads are more expensive. As these platforms grow in importance, content developers and networks will follow suit.
Mobile dollars
China's WeChat started this, and it cannot be ignored.
By making it simple for WeChat subscribers to buy, sell and transfer funds over a mobile social media platform, it has started a social commerce phenomenon. At the same time, China's always evolving online video platforms are offering new ways for monetizing, like video gifting—a concept that is entirely foreign to the West.
Now global social media platforms are starting to take notice. YouTube and Facebook are already looking to mirror China's success by adding similar features. These efforts will ultimately change the use of social media—no longer used  to just connect and message, but for consumer and retail to spend.
For PR Pros, this offers both challenges and opportunities. These features shorten the marketing funnel while making every word critical to a product's bottom line. Done correctly, it can create a niche market and silence the competition. [bctt tweet="Keep a look out for these four trends, and have a great start to 2017!" username="@BroadPR"]
Unreal reality
Virtual reality (VR) is going mainstream. But it will take a while. The problem is that it is not essential and requires additional gear that people need to carry around.
This will change as VR becomes integrated with mobile and other platforms. Already, VR is improving sales, like how car companies are using VR to help potential customers view cars based on certain specifications. Other websites are allow customers to see themselves wearing their clothing choices. The list of retail categories using VR as a sales tool is growing every day.
Most importantly, VR will change the way PR Pros message and engage. While the gear is improving, it is well advised to start learning about the important nuances of using VR. It is after all a very different platform.
Social will become narrower
Many social media are broadcast, or one-to-one platforms. The future belongs to narrowcasting social media platforms, which allow the formation of cliques or smaller groups.
A typical example is Snapchat. Just watch how Facebook is heavily re-modelling its Messenger platform to be a worthy Snapchat competitor.
As these narrowcast social media platforms become common, the way social media works will change. People will not just be liking, following or sharing. They will be looking to join different narrowcast groups where the content will be specific to the group's makeup. Also, a single person may have multiple personalities across different narrowcast channels.
This is a huge concern for PR Pros. They need to become more precise in their messaging and engagement. There will be new lessons and best practices to be learned as it is a brave new front.
Keep a look out for these four trends, and have a great start to 2017!
####