BroadPR's founder, Tracy Wemett, has long been a supporter of Many Hopes, and over the years she and the entire network of team members at BPR have been blessed to have many friends, clients, colleagues and others come along side in support of this very worthy organization.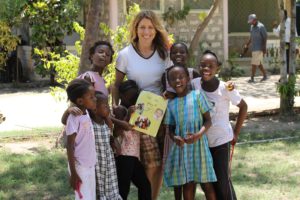 The team is thankful and honored to be a part of an organization that gives back. This year we are excited about the challenge of raising the most we have ever raised – $50,000! This amount will help Many Hopes meet its final fundraising goal for its girls' homes. 
Here's what Many Hopes is all about and what we are trying to do, together:
Many Hopes rescues children from poverty and abuse and raises them with an imagination for justice and the tools to act on it. We provide loving homes, excellent education, and legal advocacy to raise networks of influential adults equipped to defeat the poverty they were born into.
We believe that loving and educating a network of children who have endured the worst of poverty and exploitation is the best way to equip them to eliminate the causes of the injustice they and their neighbors have suffered. We believe in tackling the causes of injustice, not just housing the victims of it. Many Hopes is a long-term strategic solution to extreme poverty.
Cultivating a loving family environment is critical to the emotional, physical, intellectual and spiritual healing of a child who has endured great trauma. When children feel like they are part of a family and not orphans in an institution, they will grow with self-worth, self-confidence and aspiration. This is how we raise a generation of children that will defeat the causes of extreme poverty and injustice around them.
"How we raise our children is what our country will become." – Anthony Mulongo, Many Hopes Co-Founder
Impactful philanthropy demands daring, bold and relentless dedication. It does not provide instant gratification. It is not for everyone. We use your investment to create each program site and then generate local revenue to sustain it long-term. We are committed to making ourselves unnecessary. To be effective we must be self-sustaining. Our projects must generate revenue. We ask you to invest in us now so we can sustain ourselves in the future.

In 20 years, our children will be a network of teachers, lawyers, mothers, doctors and business people who call each other sister and brother and friend. Together, they will have the skills and confidence to defeat the causes of the suffering they endured. Networks get things done. WE BELIEVE THAT LOCAL CHILDREN CAN DEFEAT THE INJUSTICES THEY WERE BORN INTO. IF WE JOIN THEM.
In 2018, we will complete this 3-year campaign by raising the final $134,000 to provide full childhoods for the girls until monthly supporters (members of "The Family") and school fees 100% sustain them.
Giving to charity is good. Investing in a sustainable vision that removes the need for charity is better. We don't fear what will happen if we don't invest; we imagine what can happen if we do. 100% of your investment will go directly to Kenya because a group of private donors cover our administrative and fundraising costs so you don't have to.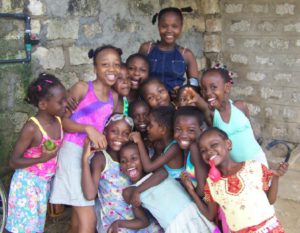 Nobody cares more about justice than those who have suffered injustice. If we equip children who have suffered the worst of exploitation with the education in their heads, the confidence in their bellies and the network at their fingertips to match that desire already in their hearts, they will do work we could never do.