There is a new term in the market: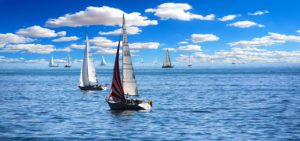 infobesity. Essentially it means information overload. Wikipedia defines it as "the difficulty a person can have understanding an issue and making decisions that can be caused by the presence of too much information."
Why does this matter to PR pros? Well, for one thing, we have helped to create infobesity.
With the rise of content marketing, PR Pros are creating content bureaus that rival media houses. For some brand leaders, their teams already eclipse many media outlets.
The focus on content marketing has resulted in reams of opinions, blogs, white papers, thought leadership pieces and other influential posts being published electronically in the hope of ultimately influencing buyers' decisions. Yes, some are designed to educate and help, but ultimately, they all see it as a platform to further engage with the reader.
This has created a backlash in some. People are no longer trusting influencer blogs once they hear they've been paid. Others are shunning posts from vendors altogether, and going back to media outlets where advertorials and editorials are clearly segregated. In response, brands are finding subtler ways to post.
The volume of content is also creating problems. Nowadays, searching Google for subject matter can be like betting on a horse. You need to be very prescriptive about what you want to search for in order to get the right results. Otherwise, you will get a lot of articles and posts that may not be contextually relevant to you.
The answer lies in bite-sized articles. While it has been championed for social media posts where people have little patience to read a full-size article, bite-sized (or snackable) content is becoming more popular. Writing one can be an art.
Create bite-sized articles
The premise of creating a bite-sized article is to first understand the context. You need to know where it will be posted. Without this context, it will stick out like a sore thumb.
Next, you need to highlight the reader's value proposition up front. A more conversational title or quick summary of the content for the headline can drive better viewership. The days of having two words to title the entire article is no longer enough for readers who have limited time to read. The title influences the reader to bite. [bctt tweet="Develop #content that can be consumed easily within 8 seconds #publicrelations" username="@BroadPR"]
Once it is bitten, you need to develop content that can be consumed easily within 8 seconds. Why 8? Because this is the length of time a reader on social media can concentrate.  If your content is longer (like a blog or thought leadership article), then create "listicles" and sub heads. This will help the reader to get a taste of the bite before consuming it.
The best thing about creating bite-sized articles is that once you have a certain flavor, and your reader likes it, they will not be able to forget it. And, they will probably come back for more.
####