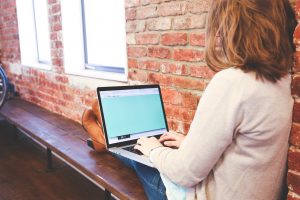 The PR profession is evolving fast.
The entry of citizen journalists, blogs, online news platforms, and the shifting role of traditional media to become fake news checkers is also changing Public Relations.
PR pros need to keep up. And below are the top challenges that we see our peers facing in 2020.
The journalism that we know has changed…so get with it.
The definition of a journalist is fluid, with influencers, bloggers, customer advocates, industry-specific newsletters coming to the fore. Journalists are also always on the move, such as a wire journalist becoming an influencer overnight.
At the same time, the media platform is also evolving. For example, Google News is becoming vital for page views and awareness, but it's mostly a content aggregation platform.
In such a changing landscape, PR pros need to be adaptable, learn new platforms, social media channels, and influencers. Having a good set of contacts and a good pitch are no longer guarantees of success.
Every PR initiative needs a crisis plan
Thanks to social media, awareness building is fast and cheap. But so is fanning the flames of discontent.
Enter crisis management. It used to be separate from the rest of the PR initiatives. Often it is handled by a different team.
But in today's PR landscape, PR pros need to wear both hats, always looking to manage the crises offline/online while looking for ways to turn these engagements into advantages for their clients.
Time to pick up the phone again.
There are a lot of PR/marketing companies that promise engagement and better targeting of media using digital tools. There's also the emergence of a loosely-defined term called digital PR, which tries to be different and better using current digital tools and channels.
PR pros know that relationships with journalists matter in the end. It is not about a one-off engagement, but about becoming a useful resource and information channel for journalists who are combating deadlines.
This requires picking up the phone, working with the media to understand their needs/beats, learning about their unique characters, and creating a strong rapport.
There is such a thing as wrong metrics
It isn't very easy to measure PR effectiveness. How will you value a single mention in a New York Times article vs. several mentions in a regional newsletter? There is no set formula for measuring the value of each media engagement.
Yet, in a metrics and data-driven world, PR pros are always asked to evaluate these engagements against metrics that are often designed for web optimization and marketing. The result is a murky picture of PR success.
PR pros must educate clients on the value of their digital metrics. To do that, we need to dive deeper into what clients really want with their PR effort. You will be surprised.
Dark social becomes a PR tool
Dark social is a set of messages shared over chat programs like WhatsApp. These communications are not web-searchable, indexed by search engines, and are essentially unmeasurable.
Yet, a lot of PR announcements are made this way. In countries like China and in Indochina, most PR engagements are done over dark social.
The lack of a proper tool to monitor and measure means dark social will remain a PR dark art. You will probably never know why your WhatsApp announcement never got any bite.
PR pros need to factor these issues when using dark social. Also, be prepared to use different pitch lines and tactics when using these social platforms. The way journalists read a WhatsApp message is different from an email or online press announcement. Merely sending a link over WhatsApp isn't going to cut it, either.
Noisy background and jaded journalists
Social media and constant barrages of email are turning off journalists. In fact, it is turning off everyone, which is why it is becoming more expensive to target the audience over social media and online.
Those journalists who follow a beat are looking for ways around the social media noise and email deluge. This means getting noticed and pitching stories is going to be a lot more difficult, and in many situations, you are given only a single chance to make a good impression with a solid pitch.
Make sure you are prepared for that single, first (and possibly only) impression.
Make sure you are prepared for that single, first (and possibly only) impression.
Drowning in the data lake
PR pros have access to a lot of data these days. But this means time is spent sifting through different data sets to find useful data and interpret it into vital information. This is time lost from pitching and media engagement. Finding the right balance becomes a struggle and leads to burnout.
It is one reason why PR organizations are starting to employ data analytics specialists as part of the team. Building a diverse and inclusive team can now offer you a PR advantage.
Got questions? Ask us!