Is social distancing getting in the way of your PR?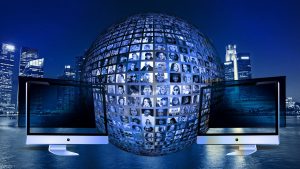 In a PRWeek article, author Kim Davis claims the great pandemic lockdown and technology were "made to go together." The article talks about building the ultimate social distancing PR stack, including teleconferencing, videoconferencing, video for email, virtual customer communities (like Crowded, Pluck, and Hoop.la), virtual team productivity tools, file sharing tools, and workforce learning/training, desktop sharing, time tracking and chat.
But no latest app or gadgetry will help a PR pro if he or she is not prepared to operate in the era of social distancing. The simple truth is that social distancing is here to stay even after the global workforce, which was shell-shocked into virtual reality by COVID-19, goes back to work.
So, what can PR pros do? Here are three tips.
Step 1. Visualize how you can be a social distancing ace

What makes your online engagement different from the multitude of video engagements your client will go through in a week? The ugly truth is it's often the same, and most times forgettable.
We knew that this offered a challenge and an opportunity for us to personally brand our online engagement. Here, technology helped. For example, Zoom allows breakout rooms for brainstorming sessions of smaller teams from a larger group of attendees. Then, you can get back to the main session and discuss the learnings.
Such capabilities are vital, because as the future becomes more virtual, a company or client will want to be in the hands of someone who understands virtual engagement holistically — not an IT guy who is well versed in the software.
From our experience, it is best to define the way you want to engage with your audience (e.g. media, client, stakeholders, etc.). Then, look for the right technology stack to enable it.
Step 2. Add online parties to your mix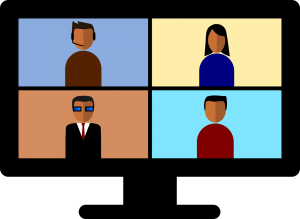 A long time ago in a galaxy far, far away, physical parties were ideal for networking, creating rapport, and building your virtual Rolodex (a.k.a. LinkedIn).
Now, physical meetups are becoming rare. Even if you attend one, be prepared for smaller gatherings, plenty of temperature checks, and elbow bumps. People will also be extra cautious, so perhaps less approachable.
Online parties are all the rage and offer an alternative approach to break the ice. In fact, many have been done out of jest or just to let off steam. But today, HR leaders see these as a mandatory part of leadership activities to drive team work and build a strong corporate culture.
As people get into online cook offs, virtual happy hours and buddy gaming, PR pros need to get creative on building their online rapport as well.
COVID-19 has not diminished the value of PR. In fact, based on our experience, it has become much more vital for company productivity.
For example, you can now create virtual quizzes over a teleconference call. Perhaps not as fun as happy hour, but we use these for storytelling and are becoming vital for building a message house. Poll surveys during a get together or casual meet-up also offer more clues on opportunities and client's thinking process. Some of our peers are even creating wellness and hobby video sessions that offer alternative engagement opportunities to build a better rapport with clients.
Again, the technology and tools are there. It is up to us to reimagine our future.
Step 3.  Adjust PR pitching for the virtual world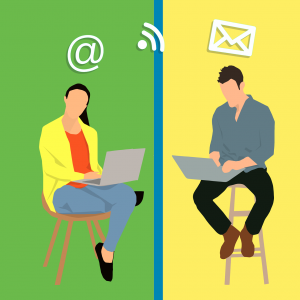 Amid the torrent of bad news on COVID-19, one piece of good news is that everyone is dealing with this social distancing situation. We are all learning how to work and function under new circumstances, and people are becoming more open about unique ways of engagement. This provides an opportunity for PR companies of all sizes to join online pitching sessions.
However, this requires us to recalibrate client engagement strategy. After all, without the ability to "read the room," you need to do a lot more following up. And keep in mind that there is now such a thing as video conferencing fatigue. So, try not to carpet bomb potential clients' calendars with video calls.
Lastly, attention spans are shorter online. So, we need to make our storytelling perhaps more concise than ever. With eyes getting tired by the minute online, we respect our clients' time and cut to the chase more than ever in showing that we really understand what they need and want.
Plus, a bad pitch sticks out like a sore thumb and smoothing it over is that much more difficult when you have to do it online.
Be ready for the new normal
COVID-19 has not diminished the value of PR. In fact, based on our experience, it has become much more vital for company productivity.
For PR pros, this offers immense opportunities, but only to those who shift their mentality. It can be hard to change. But once you own your online PR presence, maximize the online engagement opportunities with creative approaches, and optimize your online pitching, it can drive better online engagement.
These skills are becoming crucial as companies reimagine their business models to be a lot less physical and a lot more virtual.
For other changes PR pros can make to help clients working under new challenging circumstances in an uncertain world, click here.
##