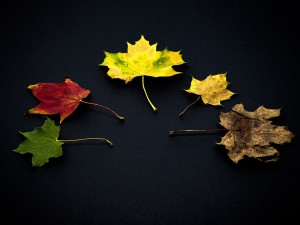 Public Relations used to be strictly for media relations. They were the people who faced the media and helped to create buzz through indirect or WOM (word-of-mouth) campaigns.
That is no longer the case. With social media, PR pros from the periphery have found their voice. And increasingly, their opinions and buy-ins matter to the success of any marketing campaign.
Paid Media
This was once the domain of marketing agencies. Now paid content also includes syndicating content or getting mentioned in influencers' blogs.
Today, Public Relations using social media can:
• Show which posts are driving more engagement
• Offer headline suggestions that are more likely to gain better traction
• Create social posts that can assist in promoting paid media initiatives
• Align thought leadership pieces that reinforce the paid media initiatives
Earned Media
Separating between paid and earned media used to be a given for many media outlets. Most still draw a clear line between these two, but some are blurring it in an effort to appease advertisers.
Nevertheless, social media is helping PR pros to:
• Develop storylines that can assist journalists with their own stories
• Build overarching plot lines as part of a bigger marketing strategy to offer continuity to brand values
• Position the company as a thought leader with the right content and quotes (or access to key company professionals)
• Build relationships with influencers and bloggers who are equally important for earned media
Shared Media
This is the area that is blurring the lines between paid and earned media. Most shared media is content that includes a paid element.
Through social media, Public Relations can:
• Share links to any contributed articles or media hits they've secured
• Build relationships with influencers to promote
• Work with content marketers to develop the messaging and make sure it is aligned with the overall marketing effort
• Work with customer support to address any negative comments
Owned Media
This has been Marketing's domain. Essentially, it is content found in company assets (like websites or corporate blogs). But PR's assistance is becoming crucial.
Utilizing social media, PR can:
• Optimize the content with key themes, buzzwords and value
• Contribute content themselves
• Help drive content to grab media and influencers' attention[bctt tweet="#PR is integral to any marketing success"]
It is becoming increasingly clear that PR is integral to any marketing success. Involving PR experts armed with social media skills in all marketing initiatives gains results. You only need to look to today's retail and financial services giants for proof.
####