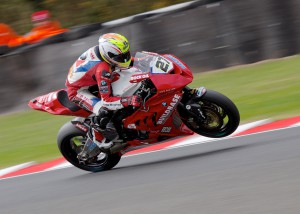 Here's a problem that every PR professional knows: you write 10 press releases, but none of them get Traction. Is it the fault of the PR professional or the press release content?
A decade ago it used to be different. When the Internet was still young and social media was for swapping stories about cats, press releases were the only medium that gave brands the ability to highlight key achievements, announcements or issues.
To ensure that they delivered the right amount of information in the most optimized way, press releases had a very strict structure. It had a headline, a sub headline, a very important opening paragraph, a company boilerplate and contact details at the end.
Nowadays, press releases have become just one form of spreading the news. Blogs, social media posts and video blogs (and soon 3D posts) are the norm. One can readily appreciate that having a very structured press release is not going to grab attention or the right viewers.
It's time to take a step back. It is about messaging, and more importantly, it is about telling the story. Every good story ever told has a good intro, a good ending and lots of important "meat" in between.
We believe the same should be done for announcements. You need to tell the story first – get it down on paper. This is an important part of your messaging effort. And then, take a look at the different media channels you have, and optimize the story accordingly.
To get the right story, you need to dig deep. You need to view the facts and how they all fit with the company ethos. Then you need to package it in a way that will drive interest. [bctt tweet="Consistency is vital in every aspect of your #business RT if you agree"].
For example, a client may ask you to announce a product. But when you dig deeper, you find out through end-customer remarks why that particular product came about. In this case, what you learned could become highlighted in  a new company-wide strategy to meet end customer needs.
This provides useful background information to write a more powerful story that goes beyond just another product announcement. And by reiterating the background behind the announcements across other press releases and blog posts, it helps the audience to understand the company's main purpose. This will help you to stand out.
There is also one other reason why getting the story first is important – consistency across different media touch points.
Today's media get their stories from a variety of channels. Your press release is only one medium. If the stories differ, this may actually become a problem with journalists  who may question the inconsistency (and write a negative story about it).
Without it you risk being perceived as unprofessional, inadequate, vague and superficial. Being seen as any of these WILL definitely have a negative impact on your brand or business reputation. So tell your story, and be consistent when you do.
####