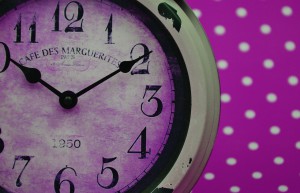 Internal communications is a huge responsibility for many PR professionals. As companies grow, they tend to extend communication lines to breaking points. It can result in miscommunication or late messaging, often leading to confusion that media or rivals latch on to and exploit.
Enter the PR professional. He or she keeps the communication lines greased, ensuring that key messages are well communicated to a growing population of employees. However, in today's hyper-growth, instantly global, near real-time company environment, this can be a humongous challenge.
It may be time to go social.
There are many dedicated, private social media platforms out there, like Slack. Another option is Facebook for Business or other private group channels. The aim is to engage employees and communicate key information that is vital for the company and their work.
Yes, there is a danger of key information being leaked out. But this risk already exists. And we are not talking about sharing confidential financial documents. The main purpose is to ensure that everyone hears and understands the same key messages.
This is important in today's frenetic market where there is a lot of noise and intended miscommunication. So when the company wants to pivot or respond to an attack by a rival, it has the platform to quickly share the information across the company so that everyone is on the same page.  [bctt tweet="Social media offers easy access to a wealth of community wisdom #PR"]
Social media is great for feedback as well. When you are running and growing a business, you are often oblivious to malicious rumors that can be purported by rivals. The best way to stem its growth is to address it fast and nip it in the bud. When an employee shares that someone is maligning the company, the PR professional can advise on the facts and action can be taken almost immediately.
Lastly, social media offers easy access to a wealth of community wisdom. You do not need to engage an expert. Simply ask on a social media platform and receive feedback. It also offers important clues on what makes employees tick (good for retention), key trends that are keeping them concerned and communication gaps that need to be filled.
Properly deployed, social media may be a PR professional's most important ally.
####