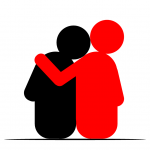 Many companies are now settling into the fact that the COVID-19 situation may be our new normal and is not going away any time soon. We are working in new times and under complex circumstances that none of us have ever navigated before. During this new coronavirus era, there is one thing for certain – it's more important than ever for the world to hear directly from your company, but certainly not with the same external messaging of the past. The world has changed. Your company messaging needs to change, too. But, what do you say?
     Put Empathy and Transparency at the Forefront
First, while we all have been affected by this crisis in different and numerous ways, this situation has inflicted pain and disruption in all of our lives both personally and professionally. Brands need to effectively engage with all audiences – employees, customers, suppliers, the media, and other company stakeholders – by showing empathy. No matter our job, financial status, or personal family situation, these unknowing and uncertain times are stressful. So, we need to hear from companies and brands with understanding and compassion while we all move through this.
Transparency has always been good practice, but the more transparent you can be with clients at this time, the better for all involved. Now is not the time to be ambiguous about anything – product availability, support issues, delivery, or staffing. Your customers are probably trying to make decisions based on your status. And, it should go without saying, but you need to deliver accurate information during this time. Even if you don't have definitive answers right now, communicate that. Update your audiences honestly.
     Everything Doesn't Have to Be About COVID-19
Certainly, all of your messaging doesn't have to focus on COVID-19; only as much as it is impacting your business and customers. We all crave thought leadership in uncertain times, so this is a particularly good time to have your subject matter experts (SMEs) out there visibly and advising in their area of expertise. This shows you are operating, working, and in business. And, while we all want business as usual, we may never go back to exactly the way we were. Seeing SMEs continuing to share their expertise gives customers a sense of normalcy, and that's good.
In terms of company news, it's appropriate to continue to share it as long as you think through the messaging in light of what's going on. A product announcement in January and February may now look a bit different than it does in April. But if it's a product that will help customers during these difficult times, by all means, get the news out. Are you hiring? Acquiring? Securing new funding? That's all good, so let the world know, but with a new eye toward empathy and appropriate messaging.
If you are unsure of your new messaging, this is where your PR team is invaluable. Ensure they are part of the strategy conversations with your C-suite. While this is a unique situation and there is no written playbook, PR teams are trained in crisis messaging and management. Now is the time to access their knowledge and expertise.
While this is a unique situation and there is no written playbook, PR teams are trained in crisis messaging and management.
Another area where your PR team can help is with any re-entry, re-start, re-launch, or repair plans. How have your customers' needs changed during this time and how do you need to shift your products/services plans? Once the world "re-opens," it will be execution time, not planning time. There is no playbook for a COVID-19 recovery, either, but leadership teams putting their heads together with PR teams can ensure the best success possible.
     Everything Is Changing, Even PR
For us as a PR agency, our world has changed significantly, and we are communicating with our clients in terms of coverage expectations and the importance of continuously keeping external messaging on point in this fluid situation. We see how the media has changed. Some of the reporters who we have developed relationships with over the years and have covered our clients' product launches and events in the past are now busy covering COVID-related topics. Or, they are doing the job of two or five or even 10 others due to downsizing. Getting coverage is much more competitive, so we are talking with clients about new expectations and expanding their definition of a win.
We are reaching out to the media and others with more empathy than ever, and getting updated information on what topics reporters are now covering. What are they doing differently now? How can we help them? What information are they looking for to write their stories? And most importantly, how are they? After all, we've built long-term relationships with these journalists, and first and foremost is their health and wellness.
Above all, we are advising our clients to keep empathy at the forefront of any messaging and to communicate honestly. You will be appreciated for candid and honest communication now, and remembered long after the crisis. When we come out of this, will you want to highlight how your company responded and shifted in a case study as an example for others to follow?
With monumental shifts and changes to our world, how can you help your employees, customers, suppliers, the media, and other company stakeholders at this challenging time?